About Us
Sunshine Adult Day Care Center is privately-owned and operated day care facility for adults. We care for the disabled, elderly and those who need occasional assistance with self-care tasks.
We were established with a mission to:
Preserve the overall health and wellness the participants at our facility, where we give their families peace of mind that their loved ones are cared for by the most capable hands.
Sunshine Adult Day Care Center shall be open to evaluate the eligibility of all interested participants. Our Non-Discrimination Policy states:
Sunshine Adult Day Care Center provides equal employment opportunity and client services. In practice of Title VI of the Civil Rights Act of 1964, the Age Discrimination Act of 1975 and Section 504 of the Rehabilitation Act of 1973, our staff and management shall protect the right of clients to equal service provision without discrimination for age, gender, color, religion, national origin, disability, race, sexual orientation, ethnic background, citizenship or ancestry.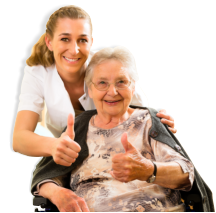 Our Mission STATEMENT