Welcome to Sunshine Adult Day Care Center
Sunshine Adult Day Care Center finds ways to make life worthwhile!
With activities and events to look forward to, living your retirement can be so much more. Sunshine Adult Day Care Center is open to the elderly, veterans, senior couples and individuals with disabilities.
For our participants, their health conditions may limit their physical function or perhaps they spend their days alone at home with minimal human interaction that could lead to depression. We don't want our loved ones to be lonely during the day. If we could keep them company ourselves, we would but with work, school and a ton of errands to run, doing so would be close to impossible.
Luckily, Sunshine Adult Day Care Center is part of the community. We operate an adult day care center where:
Older adults or elderly individuals can spend time with peers, exchanging stories and conversation
Mealtime is no longer spent alone! There are other participants at the center whom your loved one can dine with.
Recreational activities are spread out through the week.
We keep day care participants busy and active with exercises, movie marathons, arts and crafts and other lively activities.
Live well again! Love life again! Find a whole new way to spend your senior years at Sunshine Adult Day Care Center. Call us today for inquiries – 813-605-3374.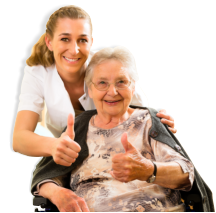 Our Mission STATEMENT